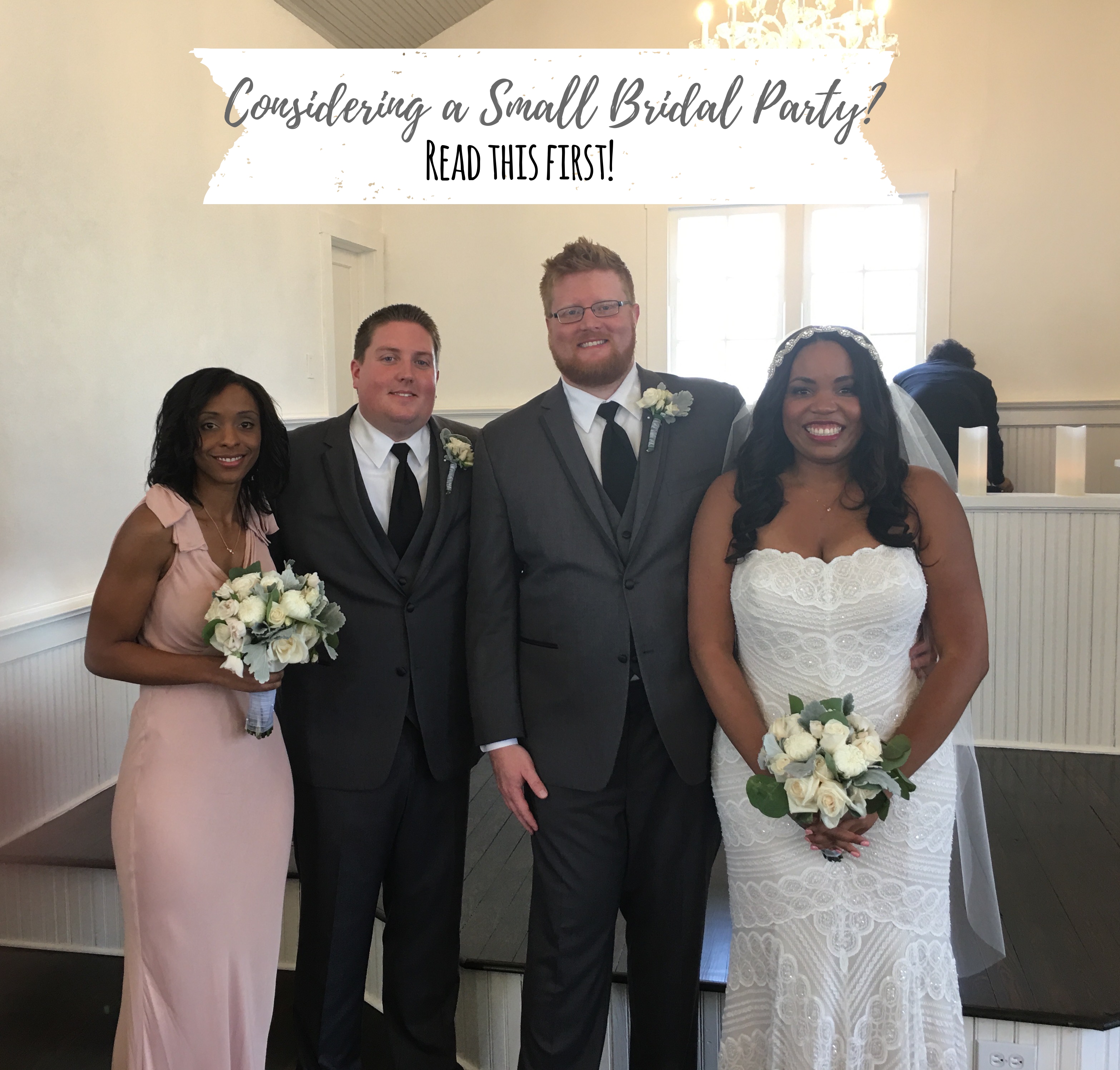 In keeping with our wedding planning motto of simplicity & ease, there are a number of traditions that we banished without a second thought. For example, we skipped bachelor/bachelorette party and we didn't have dancing at our reception. You can read more about how this suited our morning wedding in this blog post. However, there was one tradition we didn't want to completely forgo- having a bridal party!
Instead of doing away with a bridal party altogether, we limited it to one attendant for each of us. My sister filled the role of Maid of Honor while Jasons's brother served as the Best Man. The only other non family members in the processional were our precious ring bearer and flower girl. If you're planning a wedding in a hurry or are just a low key person in general, keeping a small wedding party has A TON of benefits, but here are the top 5 that sealed the deal for us:
Fewer bodies to coordinate during the ceremony and reception. The wedding processional and standing in line during the ceremony may seem self-explanatory, but effortless looking weddings are not actually effortless at all. If you do not have a coordinator and are DIY-ing much of your wedding, keep the wedding party small. Like, no more than 4 attendants small.
Fewer people to obtain a consensus on what to wear and coordinate fitting. We didn't need to create a group number when renting tuxedos. We used Men's Wearhouse and both Jason and Scotty just walked in and got fitted. Jason ordered his 2 weeks before the wedding. Breezy.
Bridesmaids can wear whatever they like, and still look cohesive if there are only have 1 or 2.
Off the rack gowns can be considerably less expensive than traditional bridesmaid's dresses and look just as good!
Sticking to your budget is much easier with a smaller wedding party. For arguments sake, say bouquets cost $40 and boutonnieres cost $20. 4 bridesmaids bouquets plus 4 boutonnieres will add up to $240 vs 1 bouquet and 1 boutonniere for a grand total of $60.
Whatever size bridal party you choose, as long as you have the people who mean most to you by your side, the rest can be worked out. Having our siblings beside us is a big part of what made our wedding so special!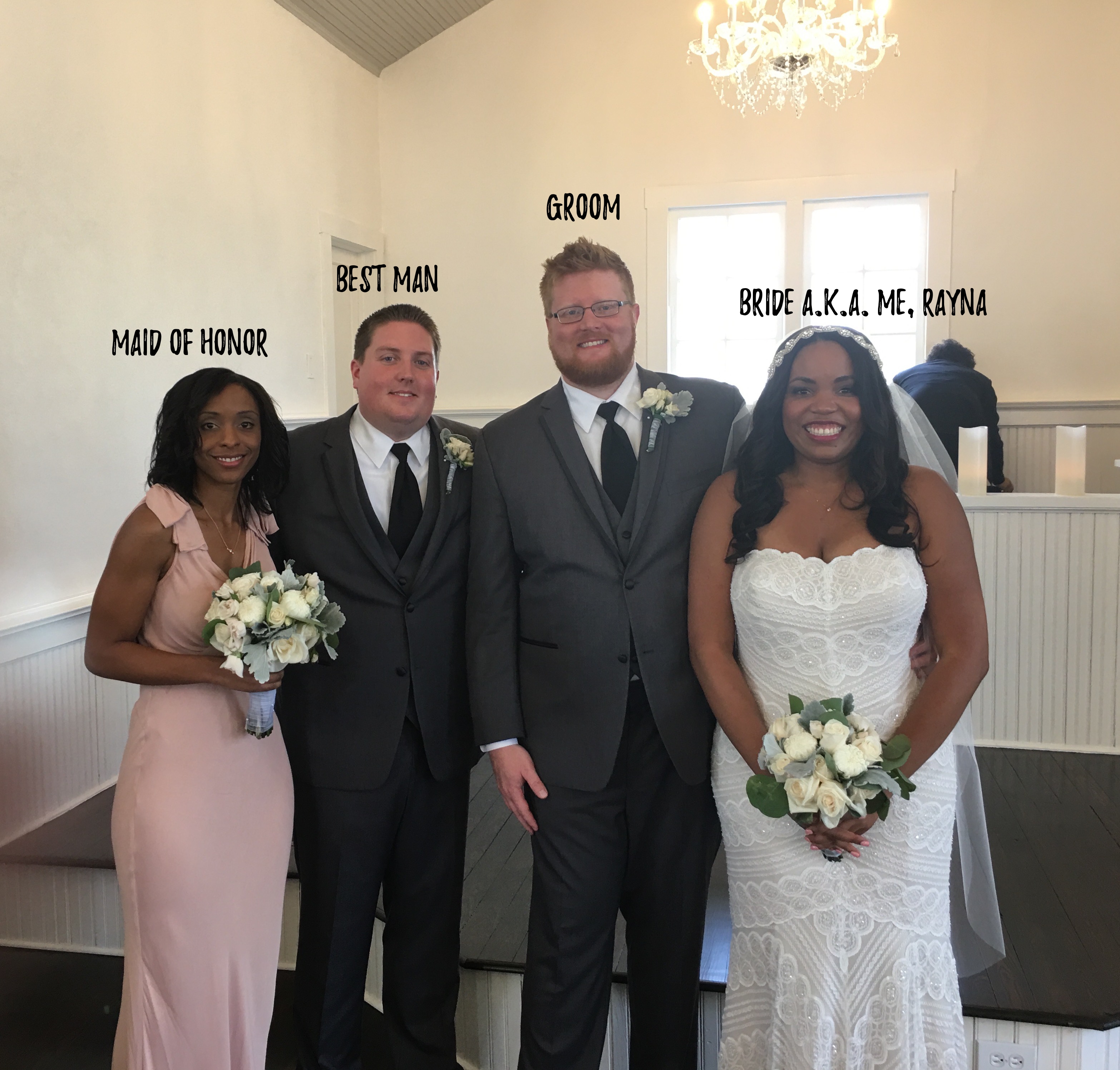 MORE Wedding Posts:  Why We Chose a Morning Wedding (vs the more popular evening wedding) // Ceremony Highlight Reel (GoPRO footage!)