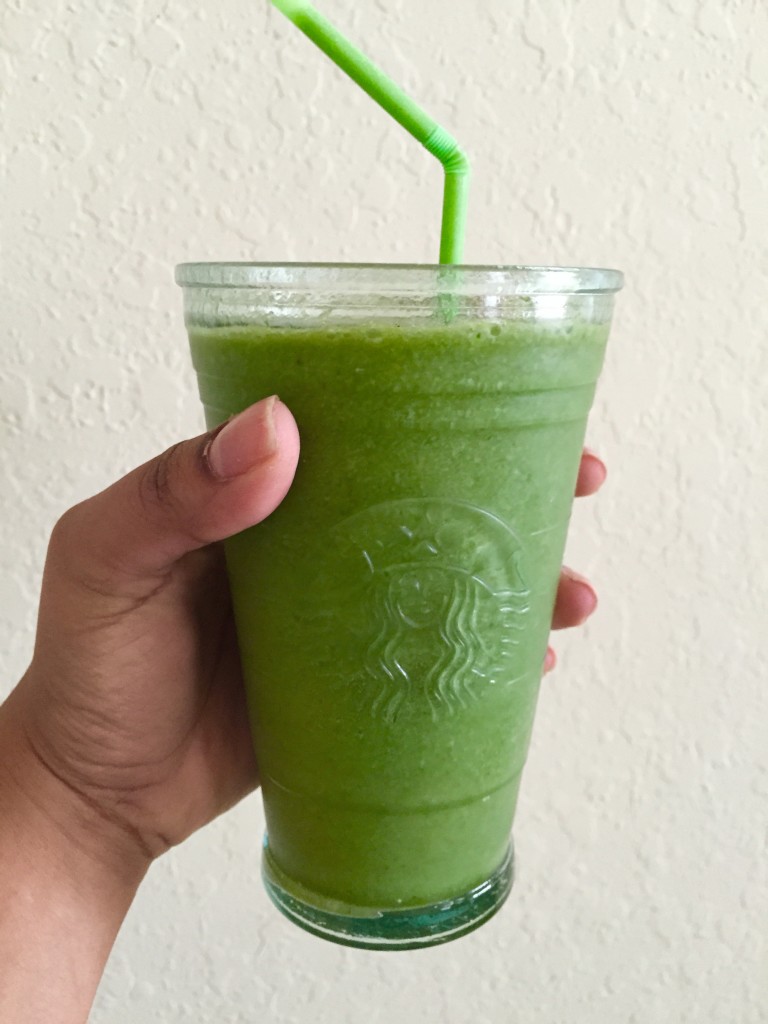 This smoothie, which I've plafully dubbed the "little green monster," is my favorite smoothie as of late. Especially since I'm incorporating more and more greens into my diet! Here are the approximate measurements I use:
Medium banana, 1 whole
Lite canned peaches, frozen, 1 cup
Canned pineapple – 1/3 cup
Publix Greenwise spinach – 1 large handful
Nutriclean Complete Greens powder – 1-3 scoops (each scoop is the equivalent of 2 servings of veggies)
Honey, to taste (optional)
Ice cubes, 1 small handful (optional)
Blend well and enjoy.